My Pseudo-professional Writing Career Began When I Was a Sophomore and the Editor-in-chief of the Student Newspaper at Gateway Community College in New Haven, Connecticut.
While completing my Bachelor's degree at Albertus Magnus College, I picked up a paid gig as an intern writer for the New Haven Independent newspaper. At Yale, while in graduate school, writing and working as a research assistant were my full-time student hustles, which I needed because I had a four-year-old daughter to care for. But something more happened for me at the university - exposure. By that I mean I was exposed to an extraordinary rolling group of intellectuals, and so many literary and visual creatives and musicians! Once you connect to a tribe such as this, you're contributing to something and collaborating all the time and for life (sometimes you'll even end up on stage acting- for the cause).
On a side note: I spent my primary years being educated in Montessori schools. My longest attendance was at St. Anthony's Montessori for Girls, a very progressive boarding school in New Jersey. My novella, Saint Gabriel's Girls, is a fictionalized homage to my amazing experience there and the life-long friendships that came of it.
I spent summers on beautiful Grand Isle, Vermont at Camp Marycrest. Another exceptional place. There is a fictional reference to my summer retreat in my novella, "I Came in Pieces."
I've been around long enough to have outlived many of my mentors and bosses, and I've watched newspapers and television stations I've worked for transfer hands or shutter. So, here's a not-so-professional or rehashed recap of who I am. I'm a former award-winning journalist, television and documentary producer, editor, writer/researcher contributor to national and international scholarly periodicals and databases, and college writing professor. I am Mom. A wife. A traumatic brain injury survivor.
I am the writer KyleeliseTHT - That's Kyleelise Treadwell Holmes Thomas, Two centuries of becoming captured in a name, less two, 'cause there's no room on a line for all that.
Many moons ago, a dear friend gave me a T-shirt on which the words "Careful, or you'll end up in my novel" were written. Turns out, that's true. I see the world in two dimensions, simultaneously, as it is and that which I imagine it could be. Storytelling, for me, is the willful exaggeration of pretty much anything having the potential to be true.
​
The story, EVEN IF A Truth Condemns Us, is not true. Painfully, however, within its pages is a fictional characterization of a man with whom I was very close, an international creative known as the Artist TMNK aka Nobody. I began writing the story when "Artist Nobody" was alive and finished it after his death in September 2016. Yes, he died in the same month that his character perished in EVEN IF. The intersection of the living and the fictitious was untenable. I took a much-needed seven-month break from the story and was pressed back into finishing EVEN IF by my editor, Susan Cole. By "finishing" I mean rewriting the ending of EVEN to memorialize the artist TMNK Nobody known to me as Scott Patterson or "Dre" from East Orange, New Jersey.
​
'Tomato' is the first story I wrote after we were practically paralyzed by the Coronavirus pandemic in 2020. Even before the 'great mask debate' what to do about whatever was so politicized that the notion of community effort - one way or the other - was inconceivable.
The stories in Saint Gabriel's Girls haven't a single morsel of truth within them, Maybe there is a moral of truth, especially the part when I tell you that the Artist Nobody was good at math. And, there was a boarding school in Kearny, New Jersey. And a real "Aunt Annie Mae" lived in a place called "Goosefarm." Of course, and most regrettably,  scores of women, men, and children have endured the kind of abuse Concetta suffers in "Background Music."
​
The short story "Swimming in Shallow Water" isn't true, either. Its protagonist, Miss Savannah, however, is based on an interesting elderly woman I knew, who was prone to wandering. Another short story, "Pooched," pokes fun of a secluded beachfront neighborhood, called Casey Key, where Stephen King is a part-time resident and my close friends his neighbors.
There you have it. It doesn't take much to set my imagination flowing. So, as my friend (the one who lives on the Key) predicted with that T-shirt, "Careful, or you'll end up in my novel"--or maybe a short story.
Have a beautiful day. I'll be watching.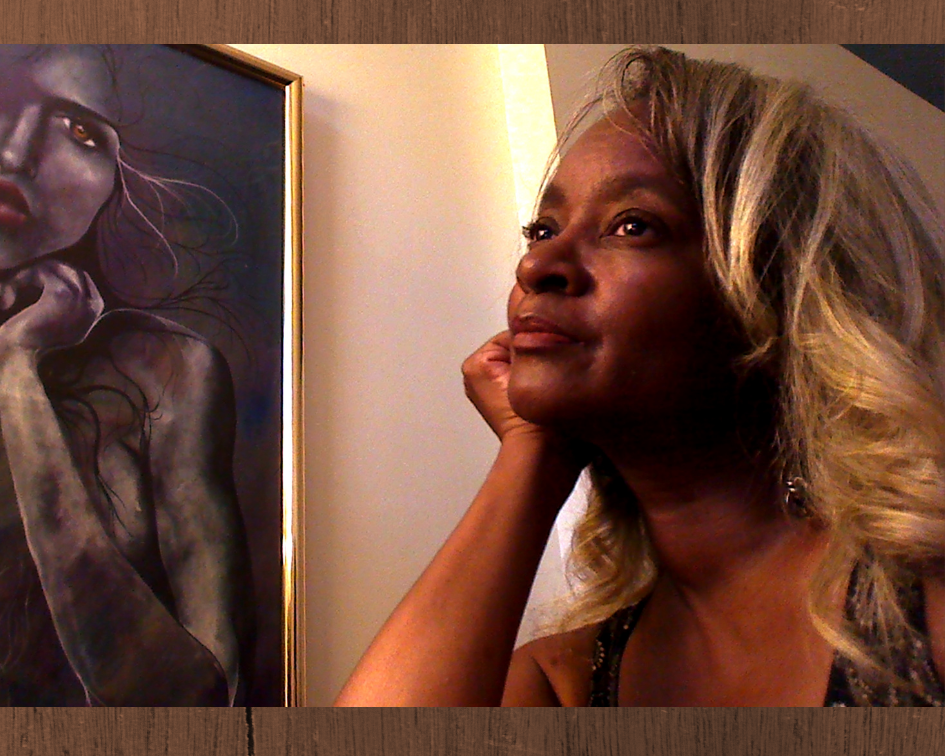 "I know of no artist who is, in and of themself, complete in their artistry." ~ KyleeliseTHT
COVERED IN STUNNING ART SET TO BEAUTIFULLY INSPIRING MUSIC
I write through an imaginary gaze, peering into lives lived in my imagining. Visual artists whose works cover my stories, and sometimes pages within, give you, the reader, a glimpse of the characters brought to life in my mere words. Composer/musicians set the mood by way of emotionally-charged rhythmic sound. For those who've made this possible, I am forever thankful. This gift is so much more than I deserve, yet so very integral to the totality of my story making.
Visual artists
D. Lammie-Hanson
Vince Herrera
Artist TMNK/Nobody
Musicians
Jared C. Balogh
Ergo Phizmiz
Mathart and Conceptual Artist John Sims, a dear friend with whom I collaborated, tasked me with being his archivist-editor-early soundingboard. Hearing the words to describe us, "John always shined a spotlight on her, even when she didn't want it," reminds me of John's steadfast loyalty. John supported and advised my work as an independent journalist and fiction writer and all of my projects. And he made a poet of me so I'd be a participant in his SquareRoot of Love project.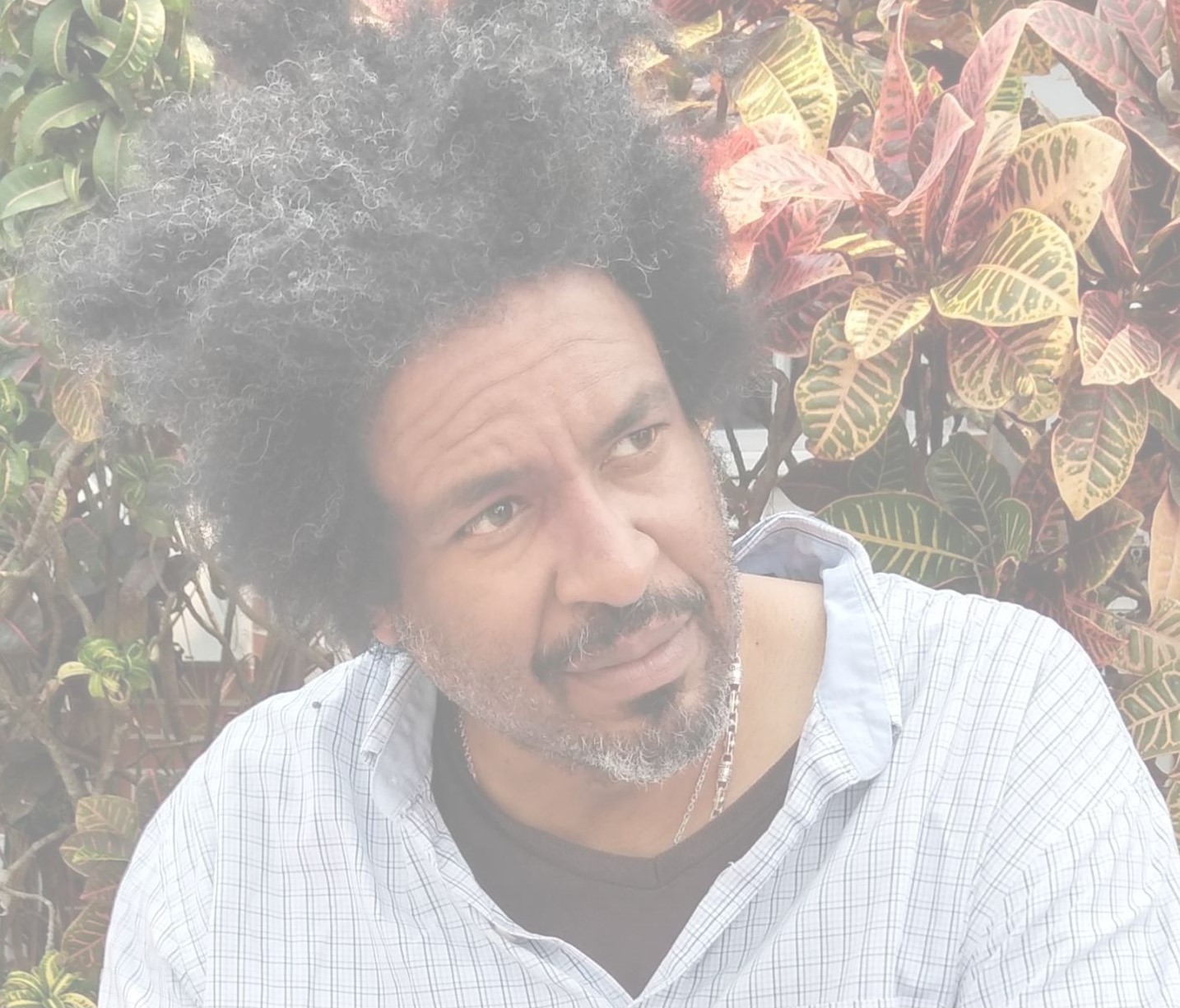 Tmnk

N

obody (d. 2016)        Jarod C. Balogh (d. 2019)       John Sims(1968-2022)